Stoptober 2018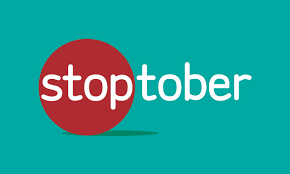 Stoptober will offer you more ways to help you quit smoking and improve your health and well-being. Public Health England recently announced a free online quit plan called Personal Quit Plan. It will offer practical advice on how to quit utilising previous experiences and what you have done to try and give up.
Since 2014 over one million fewer people now smoke which is great news and should prove that it really is not that difficult to give up if you are given the right support.
Over fifty percent of people who engaged with the NHS stop smoking plans have given up. Remember it is not only the health implications that are major negative factors but the financial cost is tremendous as well.
Smoking and it's associated illnesses cost the NHS billions of pounds and take up a massive amount of time and resources. With this fact in mind the NHS offer local stop smoking services free of charge. You can call the national smoke free helpline on 0300 1231044. They will put you in touch with an adviser who will offer you one to one counselling and support to help you quit. You can also get a free referral via your GP.