Stairlifts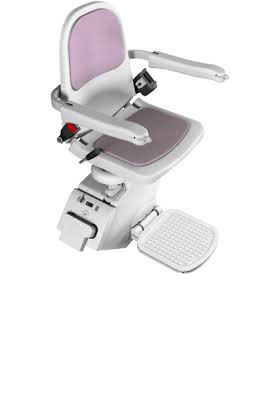 Regain the freedom of your home with a Total Mobility stairlift.  Our fantastic range of stairlifts offer a solution for every staircase.  Whether it be a straight staircase or a staircase that turns, we have a solution.
Our stairlifts are built to the highest standards and are safe & reliable.  They are easy to use and come with a very smooth start and stop action.  With a swivel seat, safety belt and safety sensors, they are the best quality stairlifts available.
The unique slimline design makes passing on the stairs easy for other household occupants.
Call us now for a free no obligation quote:
01252 815756
Or email us at totalmobility@keepactive.co.uk.
Next day installation available.
All stairlifts carry the Arthritis Foundation's "Ease Of Use" commendation.